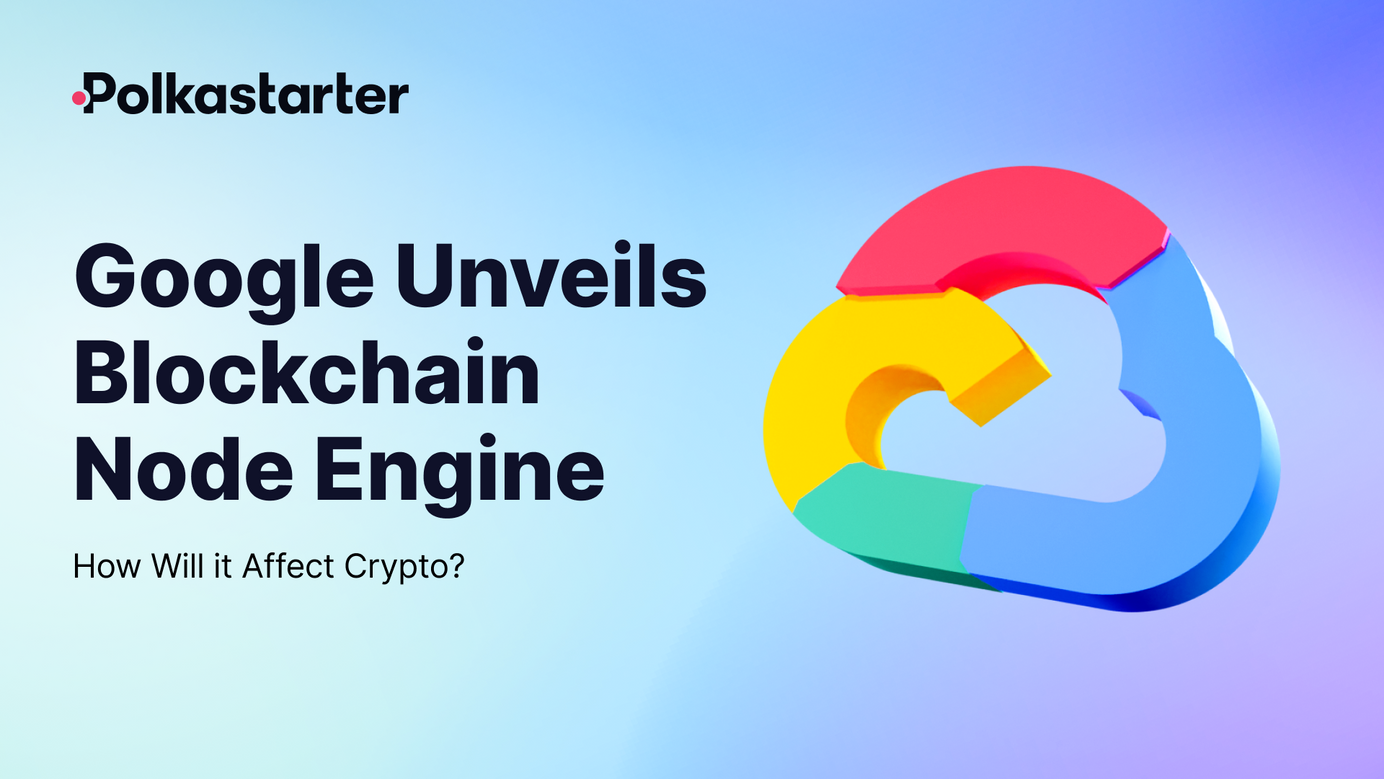 Google Unveils Blockchain Node Engine: How Will it Affect Crypto?
If you were on the lookout for signs that blockchain technology is not a trend but the future, here's one to pick your interest.
About a week ago, Google introduced the Blockchain Node Engine for Ethereum projects — a fully managed node-hosting for web3 development.
"Blockchain is changing the way the world stores and moves its information," Google said in its announcement. The statement continued to state that Google Cloud's Blockchain Node Engine will "...help web3 developers build and deploy new products on blockchain-based platforms."
Let's see how in a bit more detail.
Simplify and accelerate provisioning
As things stand, deploying a node is a manual, arduous, and taxing process. To give you some context, syncing a node with the network can take a few days. With Google Cloud's Blockchain Node Engine, developers can deploy a new node with a single action and specify the desired region and network (mainnet, testnet), all in a much faster timeframe.
Safe development
Security is one of the most discussed topics in the web3 and blockchain realm, and rightly so. The Blockchain Node Engine offers secure configurations that fortify the development process and avert unauthorized node access. By placing nodes behind a Virtual Private Cloud firewall, the system ensures that only pre-vetted machines and authorized users can access client endpoints. What's important to add here is that users will benefit from the synergies with other Google Cloud products and services, such as Cloud Armor, taking node protection to a different level.
Let experts handle your operations
Building the node infrastructure is one thing, running it is an entirely different story. Monitoring a system and addressing any hiccups that come along the way need the constant attention of an entire DevOps team. What if someone could do that for you while you focus on your users? The Blockchain Node Engine can actively monitor and restart the nodes during outages.

About Polkastarter
Polkastarter is the leading decentralized fundraising platform enabling crypto's most innovative projects to kick-start their journey and grow their communities. Polkastarter allows its users to make research-based decisions to participate in high-potential IDOs, NFT sales, and Gaming projects.
Polkastarter aims to be a multi-chain platform and currently, users can participate in IDOs and NFT sales on Ethereum, BNB Chain, Polygon, Celo, and Avalanche, with many more to come.

Website | Twitter | Discord | Telegram | Instagram | Newsletter | YouTube | Poolside
Polkastarter Blog - Latest Polkastarter News & Updates Newsletter
Join the newsletter to receive the latest updates in your inbox.
---