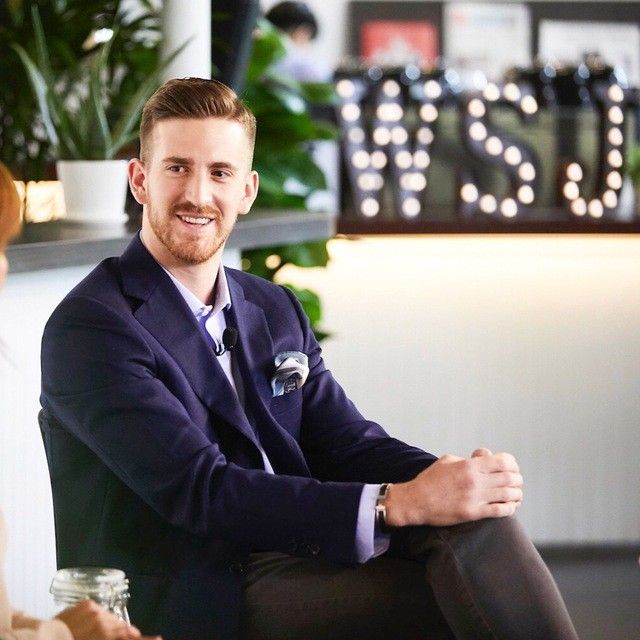 Polkastarter appoints John Patrick Mullin as Strategic Advisor
Heavyweight FinTech insider to help bridge traditional finance/blockchain divide with Polkastarter
Heavyweight FinTech insider to help bridge traditional finance/blockchain divide with Polkastarter
Berlin, Germany. 25 September 2020 — Polkastarter (POLS) is pleased to announce the appointment of John Patrick Mullin as a strategic advisor. His lengthy experience in many aspects of the blockchain industry will assist the team in achieving its growth ambitions and maximising user adoption of our decentralized exchange (DEX) platform as we prepare for the imminent launch of our Phase 1 product on Ethereum.
JP Mullin brings with him an impressive background in innovation, fintech and blockchain. His writing, research and extensive connections in the crypto currency and blockchain world is a good complement to Polkastarter's own ambitions. Our CEO Daniel Stockhaus will benefit greatly from Mullin's experience of transitioning from a more traditional business world to blockchain, a journey he himself now also embarks upon. Mullin has crafted a career from his passion for bridging the two worlds of traditional finance and crypto assets.
Based in Hong Kong, Mullin started out in TMT/FinTech research at Guotai Junan Securities, one of China's largest and most influential investment banks. He gained notoriety across the blockchain community as a recurring contributor for Cointelegraph, a top crypto news source, The Wall Street Journal and Forbes, bringing his insightful analysis and commentary on the future of emerging blockchain technology.
Now, JP Mullin is the co-founder of MANTRA DAO, a community-governed DeFi platform in the Polkadot ecosystem. From this perch, he has valuable insight to provide Polkastarter both in terms of carefully building a top-flight crypto community and quickly launching blockchain projects in the DeFi era. The Polkastarter vision is a perfect fit for Mullin as he has long been a dedicated mentor to many Fintech and blockchain projects over the past few years. He has also lectured at London Business School, Hong Kong University of Technology (HKUST) and Tongji University, and other top schools around the world, spreading his message of financial inclusion and blockchain awareness. He is also an advisor at Rio DeFi, another blockchain startup in the Polkaverse, aiming at bringing traditional finance into the digital asset world.
Connecting traditional finance, entrepreneurs and dreamers to the world of blockchain has been a driving force in cultivating a unique heavyweight career within the niche of crypto entrepreneurs in Asia. We at Polkastarter are excited to collaborate with Mullin in making it simpler and more affordable to raise capital for decentralized projects.
JP has always been more than happy to lend a helping hand and share the extensive knowledge he has gained over the past years, which has helped me make quicker and better decisions. It was with great pleasure, that he accepted our invitation to become our first official Polkastarter advisor and I am thrilled to able to lean on his advice and insights in the future.
As an ambassador of Polkadot, Mullin brings a deep understanding of the potential business applications of this next-generation blockchain protocol. Polkadot unites an entire network of purpose-built blockchains, allowing them to operate seamlessly together at scale. His depth of involvement in Polkadot brings with it valuable expertise to Polkastarter and the incorporation of Mullin's rich experience and in-depth knowledge of Fintech and blockchain in Asia is yet another fantastic addition to our growing lists of expert backers, industry advisors and DeFi visionaries.
Welcome to the Polkastarter family, JPM!
About Polkastarter
DEX built for cross-chain token pools and auctions, enabling projects to raise capital on a decentralised and interoperable environment based on Polkadot.
Cheap transactions, secure ultra-fast swaps, user-friendly design and the possibility to buy and move assets between blockchains.
Website | Whitepaper | Telegram | Medium | Twitter | LinkedIn
Polkastarter Blog - Latest Polkastarter News & Updates Newsletter
Join the newsletter to receive the latest updates in your inbox.
---