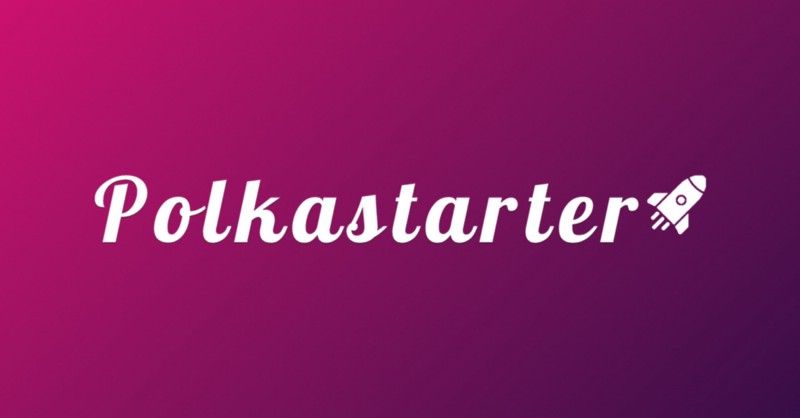 Introducing Polkastarter, the DEX for cross-chain token pools
The adoption of DeFi (Decentralized Finance) solutions has finally arrived with hugely successful projects like Uniswap and Compound…
The adoption of DeFi (Decentralized Finance) solutions has finally arrived with hugely successful projects like Uniswap and Compound bringing billions of trading volume to the cryptocurrency market, while taking an increasing market share from centralized exchanges.
This success comes with a number of great challenges, especially in terms of scalability, with Ethereum network fees skyrocketing and slow platform performances, which leaves end-users frustrated.
Users are demanding cheap transactions, secure ultra-fast swaps, user-friendly design and the possibility to buy and move assets between blockchains. The future of decentralized finance won't be tied to one chain and interoperability is already becoming the must-have feature of the DeFi future.
This is why we are building Polkastarter as the next step for truly interoperable DeFi. A DEX built for cross-chain token pools and auctions, enabling projects to raise capital on a decentralized and interoperable environment based on Polkadot.
With Polkastarter, decentralized projects will be able to raise and exchange capital cheap and fast. Users will be able to participate in a secure and compliant environment and to use assets that go way beyond the current ERC20 standard.
In order to leverage advantages, smooth interoperability between various networks is a key to success. The killer feature of Polkastarter is the possibility of making cross-chain swaps, powered by the Polkadot ecosystem, which can provide higher throughput for faster and cheaper transactions while staying connected to the Ethereum Network and other blockchains for liquidity.
Other features include permissionless listings, token swaps by smart contract, private pools with password, whitelisting and high slippage price alerts.
Pools will have several types of swaps, including fixed ratio swaps, dynamic ratio swaps, dutch auctions and even sealed-bid auctions.
The future is decentralized. The future is interoperable. The future is Polkastarter.
Private-sale details and the full roadmap are going to be released soon, so join the conversation on our Telegram.
Looking forward to having you onboard!
Polkastarter Blog - Latest Polkastarter News & Updates Newsletter
Join the newsletter to receive the latest updates in your inbox.
---