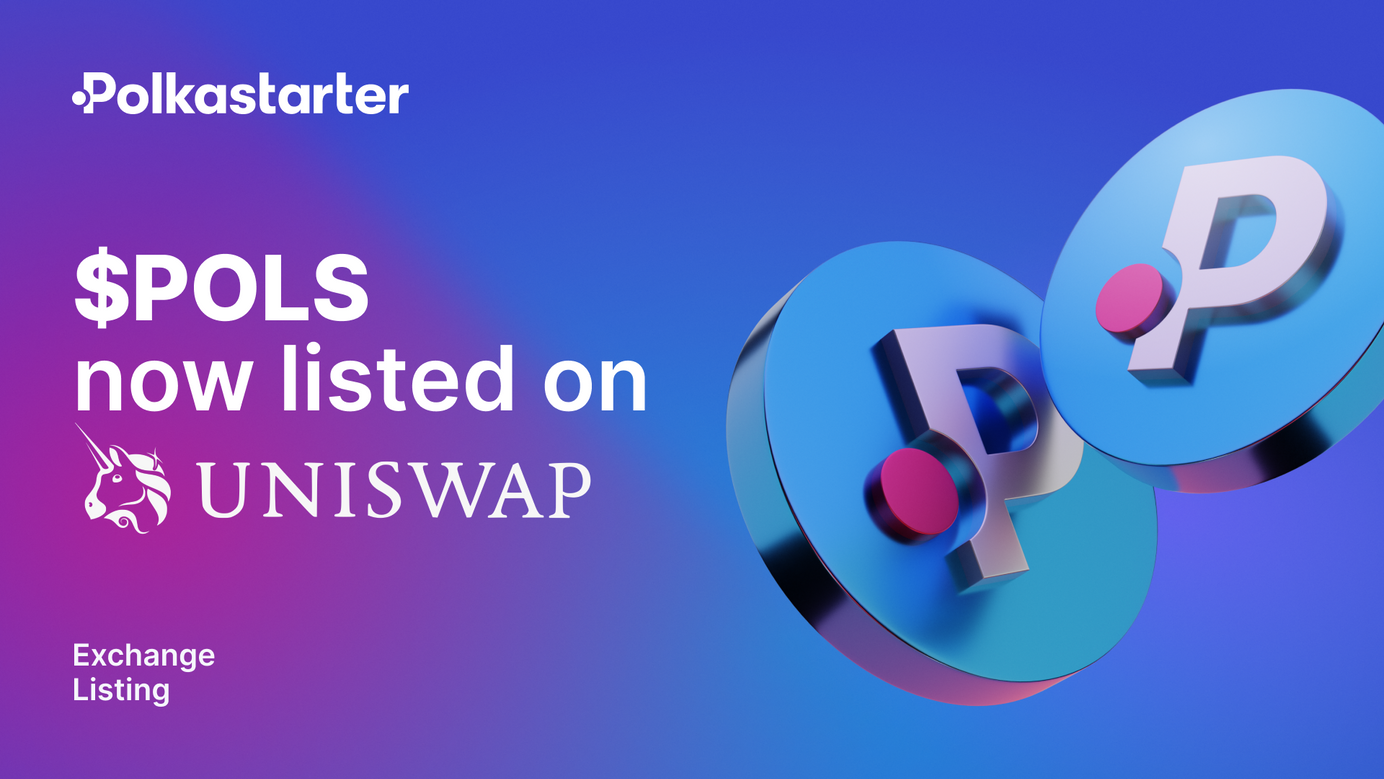 How to Join the POLS Uniswap Listing
We are extremely excited to announce the timing of the Uniswap listing. The ERC-20 version of the POLS token will go live at 1:00pm UTC…
We are extremely excited to announce the timing of the Uniswap listing. The ERC-20 version of the POLS token will go live at 1:00pm UTC September 29, 2020.
Find here the TimeandDate.com countdown for the exact time.
For those of you who are new to the Uniswap DEX, you can check out some wonderful tutorial videos by Coin Bureau and Box Mining to find out everything you need to know about this simple trading interface that, in the past month, has done consistently more trading volume than Coinbase Pro, perhaps the most recognizable crypto startup already valued at $8 billion.
Here are the steps you will take if you would like to purchase POLS on Uniswap:
Go to Uniswap from your browser.
Click on "Connect to a wallet" in the upper right corner of the screen.
Select the wallet you want to connect with. If you want to use Metamask and haven't installed it, you can click Install Metamask.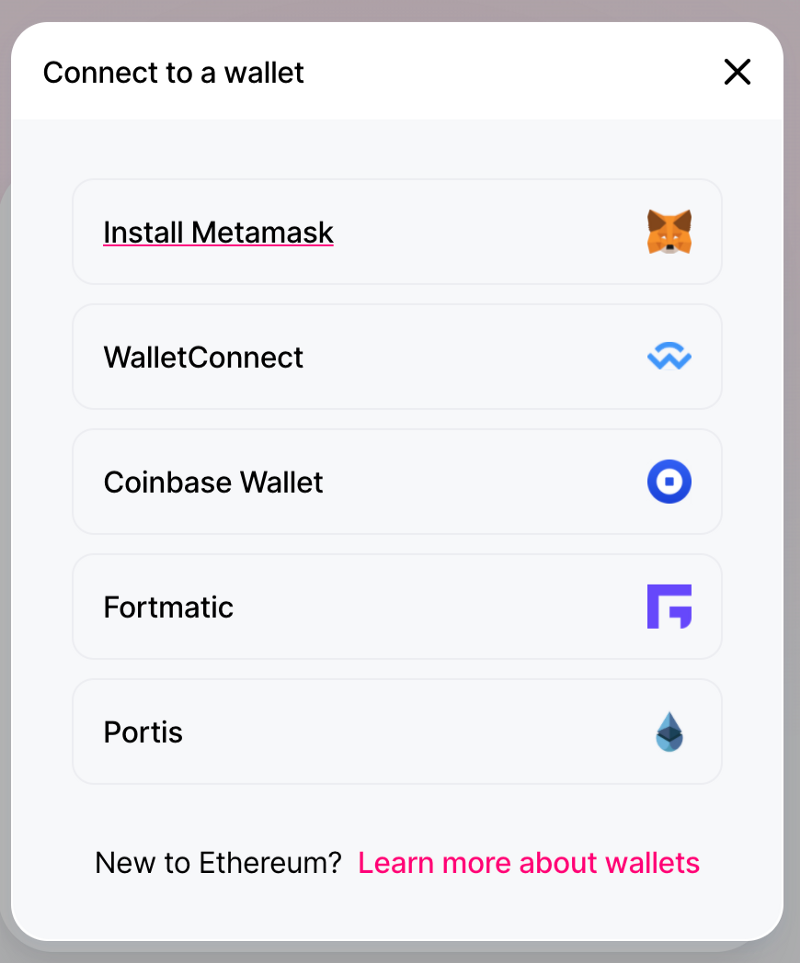 Once you have installed Metamask (if you haven't already), log into that wallet and connect to Uniswap.
Enter the amount of ETH you want to exchange for POLS tokens. For example, in the screen below we have input 1 ETH and the interface automatically
Enter the amount of ETH you want to exchange for POLS tokens. For example, in the screen below we have input 1 ETH and the interface automatically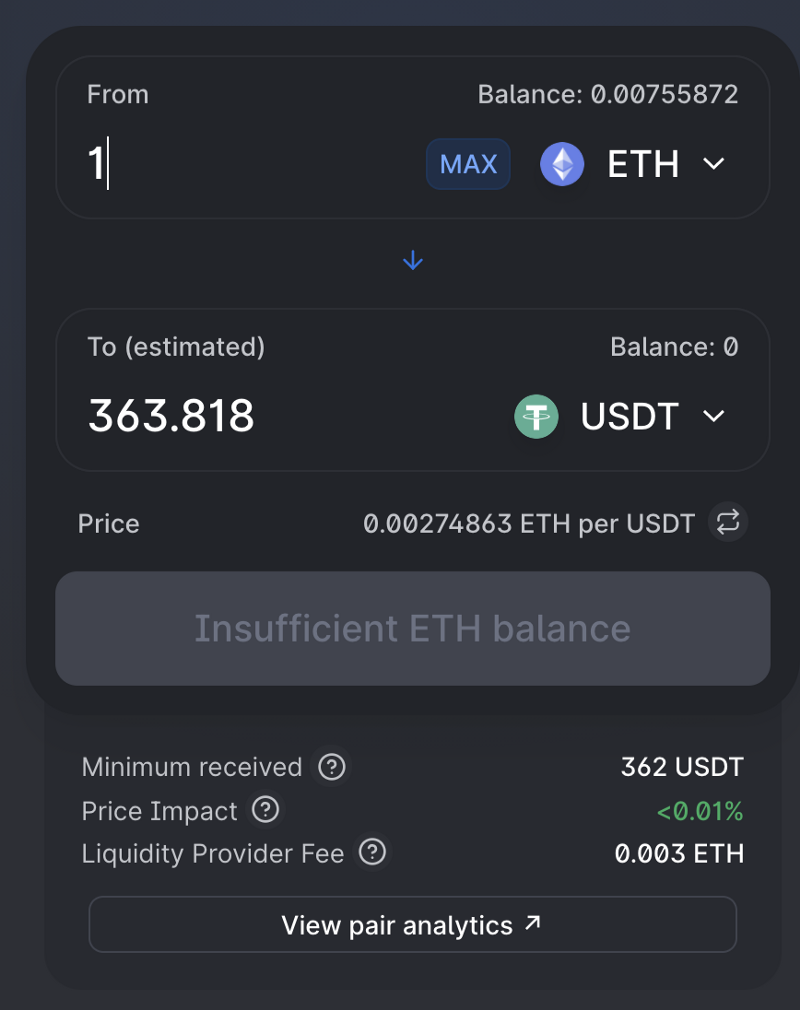 If you click on the arrow to the right of USDT in the picture above (or whatever the second token in your pair may be on your screen), a "Select a token" screen will open that looks like this: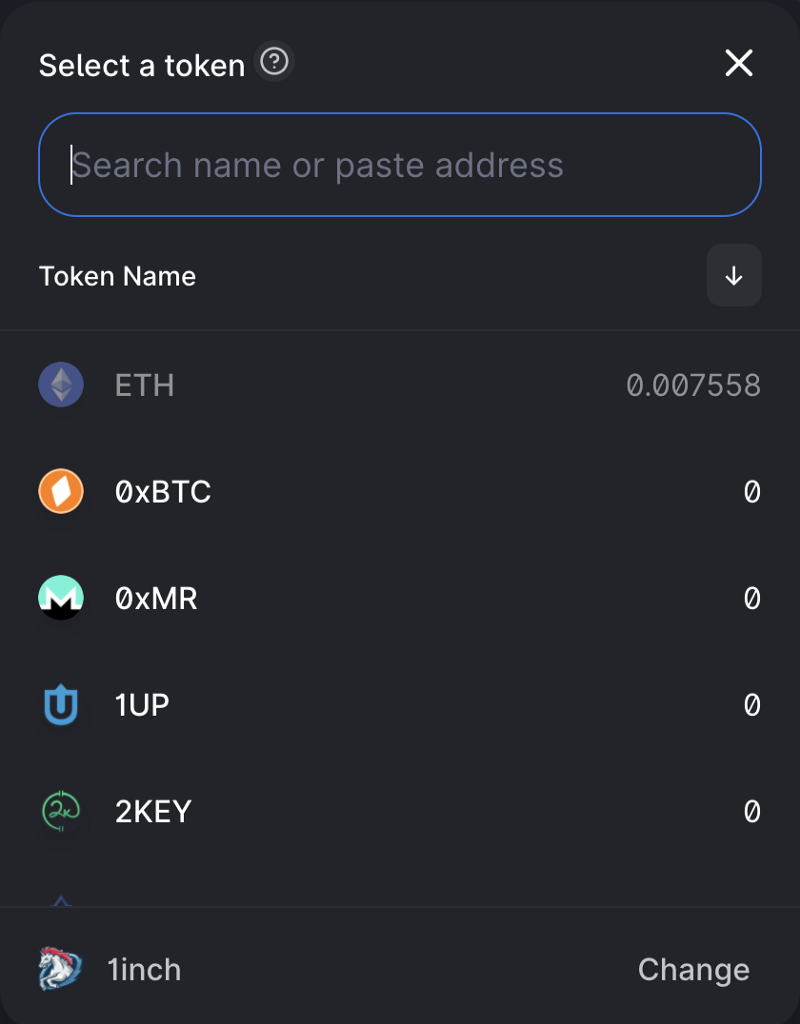 Simply paste the POLS contract address into the text field. Make sure you are using the contract address displayed on either the Polkastarter website or the pinned message in our official Telegram chat. Then, "POLS" should pop up in the search field below under Token Name. Don't be concerned if the logo is just a question mark or thinking emoji. It just means that our pull request to populate the logo file into the Trust Wallet database that Uniswap uses to fetch token logos has yet to be integrated by Trust Wallet.
A Token Safety Alert warning will appear on your screen. Uniswap provides these types of warnings for any newly-listed tokens. Click "I Understand".
Uniswap will auto-fill the amount of POLS tokens you will receive for the amount of ETH you entered.
Click on the "Swap" button.
Confirm your transaction. Make sure you are using enough gas fees for the transaction to go through quickly enough. The prices of newly listed Uniswap tokens are quite volatile, so we recommend using the highest setting for gas to make sure your transaction will process in a timely manner. You need to make sure the gas you are using is comfortably higher than the "MED GAS PRICE" listed on the front page of Etherscan. You can find that information here:

After the transaction is executed, your ETH funds will be automatically deducted from your account and you will receive an equivalent amount of POLS tokens. To double check your transaction, you can simply click your address at the top right of your screen and within that popup window will be a list of your Recent Transactions within the Uniswap interface, as well as a handy link to your address on Etherscan and a one-click button to copy your address so that you can easily input it into other wallets you may be using.
If you have successfully made the swap, congratulations! You are now a POLS token holder. We warmly welcome you into our community. Come join our Telegram channel and say hi! Let us know what you think and stay up to date with all our developments.
The future is decentralized. The future is interoperable. The future is Polkastarter.

About Polkastarter
DEX built for cross-chain token pools and auctions, enabling projects to raise capital on a decentralised and interoperable environment based on Polkadot.
Cheap transactions, secure ultra-fast swaps, user-friendly design and the possibility to buy and move assets between blockchains.
Website | Lightpaper | Telegram | Medium | Twitter | LinkedIn
Polkastarter Blog - Latest Polkastarter News & Updates Newsletter
Join the newsletter to receive the latest updates in your inbox.
---